WNS is a leading global business process management company. Deep industry and business process knowledge, a partnership approach, comprehensive service offerings and a proven track record enable WNS to deliver business value to the world's leading companies. WNS is passionate about building a market leading company valued by our clients, employees, business partners, investors and the communities in which we live and work.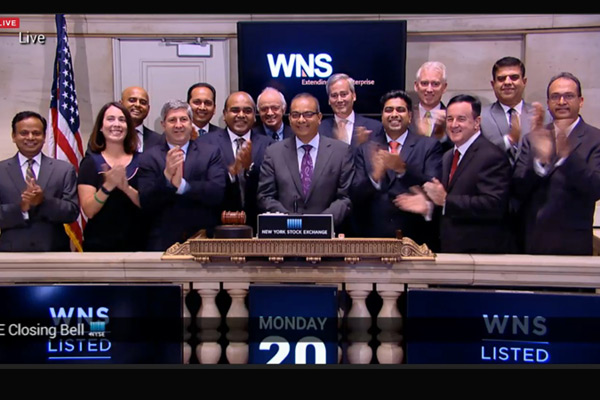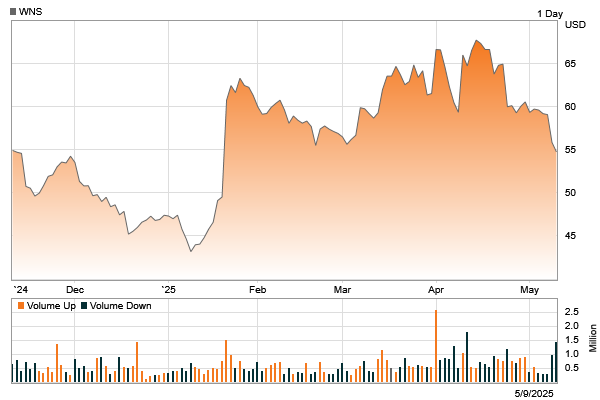 INVESTOR EVENTS
Recent Press Releases
WNS to Release Fiscal 2018 Second Quarter Financial and Operating Results on October 27, 2017
NEW YORK & MUMBAI, India--(BUSINESS WIRE)--Oct. 2, 2017-- WNS (Holdings) Limited (NYSE: WNS), a leading provider of global Business Process Management (BPM) services, today announced it will release its fiscal 2018 second quarter financial and operating results at approximately 6:00 a.m. Eastern on Friday, October 27, 2017. The earnings date has been moved this quarter to accommodate the Diwali holiday season in India. Following the re... 
Data provided by Nasdaq. Minimum 15 minutes delayed.