WNS is a leading global business process management company. Deep industry and business process knowledge, a partnership approach, comprehensive service offerings and a proven track record enable WNS to deliver business value to the world's leading companies. WNS is passionate about building a market leading company valued by our clients, employees, business partners, investors and the communities in which we live and work.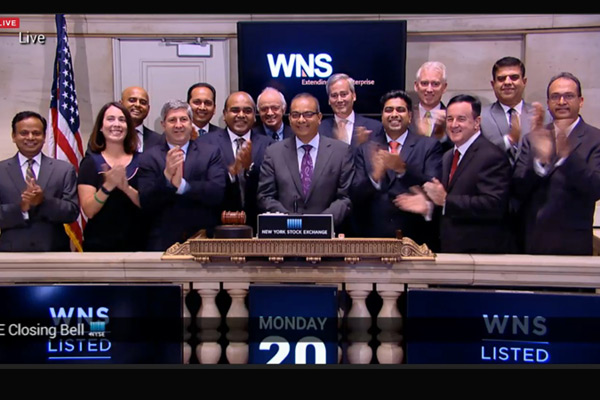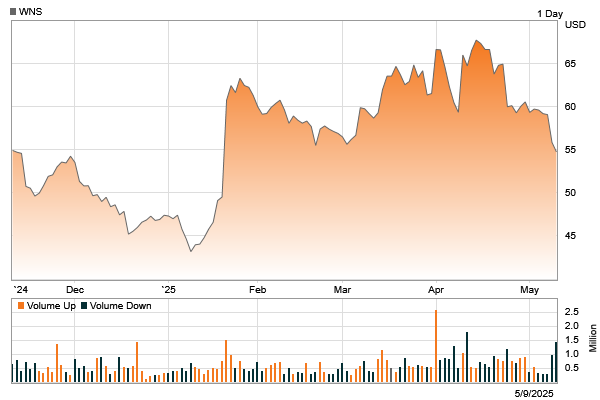 INVESTOR EVENTS
UPCOMING EVENTS
There are currently no events scheduled.
Recent Press Releases
WNS Partners with Locus Software Limited
NEW YORK & MUMBAI, India--(BUSINESS WIRE)--Sep. 11, 2017-- WNS (Holdings) Limited (NYSE: WNS), a leading provider of global Business Process Management (BPM) services, today announced a strategic partnership with Locus Software Limited, a leading technology solutions provider for the shipping industry. This Smart News Release features multimedia. View the full release here: http://www.businesswire.com/news/home/20170911005785/en/ WNS will work... 
Data provided by Nasdaq. Minimum 15 minutes delayed.