WNS is a leading global business process management company. Deep industry and business process knowledge, a partnership approach, comprehensive service offerings and a proven track record enable WNS to deliver business value to the world's leading companies. WNS is passionate about building a market leading company valued by our clients, employees, business partners, investors and the communities in which we live and work.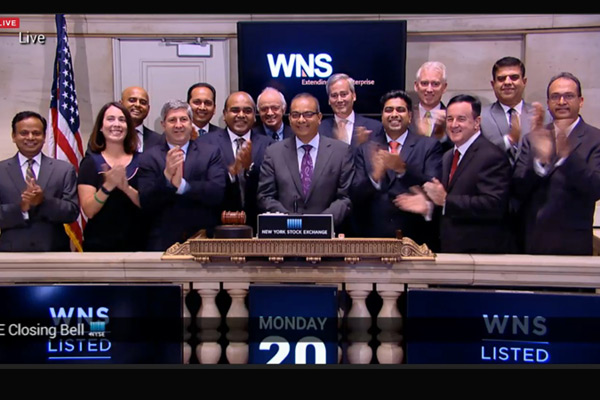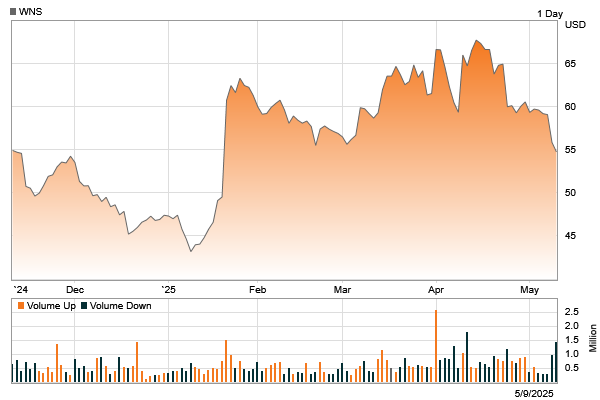 INVESTOR EVENTS
Recent Press Releases
Air France-KLM and WNS Expand Partnership to Consolidate Revenue Portfolio
LONDON & NEW YORK & MUMBAI, India--(BUSINESS WIRE)--Aug. 7, 2019-- WNS (Holdings) Limited (NYSE: WNS), a leading provider of global Business Process Management (BPM) services, today announced that it has expanded its partnership with Air France-KLM Group (AFKL) in the area of Passenger Revenue Accounting (PRA). This expanded scope will ensure the integration of all PRA work with WNS to enable a seamless, streamlined experience for AFKL. This press release features multimedia. View th... 
Data provided by Nasdaq. Minimum 15 minutes delayed.