WNS is a leading global business process management company. Deep industry and business process knowledge, a partnership approach, comprehensive service offerings and a proven track record enable WNS to deliver business value to the world's leading companies. WNS is passionate about building a market leading company valued by our clients, employees, business partners, investors and the communities in which we live and work.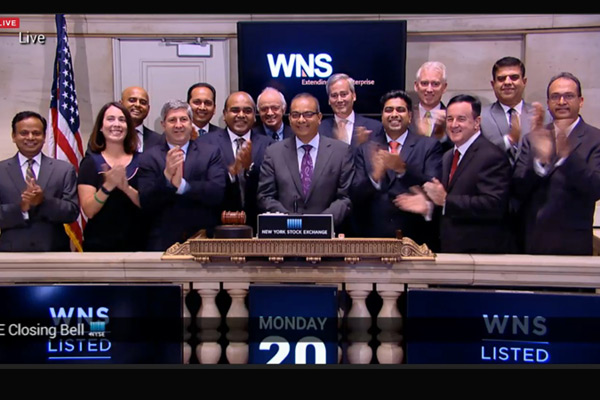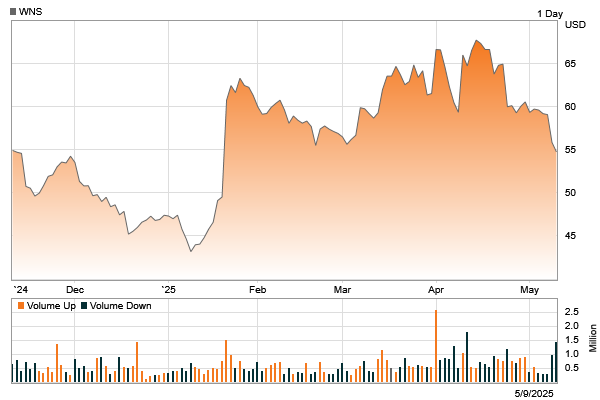 INVESTOR EVENTS
UPCOMING EVENTS
There are currently no events scheduled.
Recent Press Releases
WNS DecisionPoint Launches Dedicated Section on Brexit
NEW YORK & MUMBAI, India--(BUSINESS WIRE)--Feb. 16, 2018-- WNS (Holdings) Limited (NYSE: WNS), a leading provider of global Business Process Management (BPM) services, today announced it has launched a dedicated section on Brexit through DecisionPoint, the company's thought leadership platform designed to provide organizations with strategic business insights. The new Brexit section outlines the history of Brexit, discusses Article 50 ... 
Data provided by Nasdaq. Minimum 15 minutes delayed.